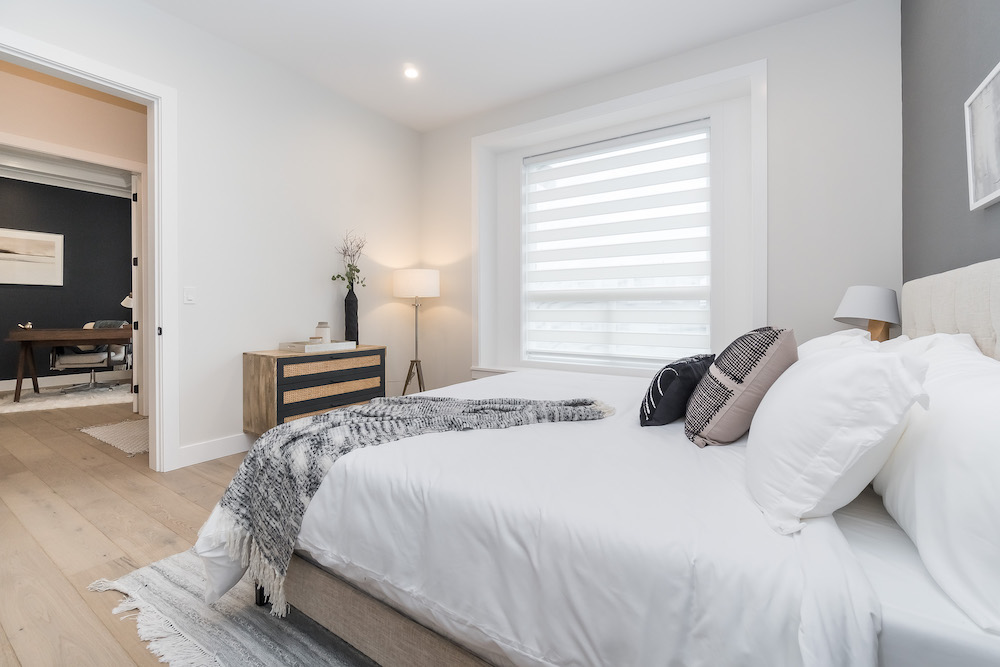 Everyone deserves a home that relaxes the mind and body, free from outside stressors and bustle. Hygge, drawing from elements of Scandinavian design, is one way to make that happen. If you want to transform your home into a pleasant, tranquil retreat from the outside world, read on!
By the way, we've covered Hygge on our Instagram @raicon.ca, so check us out there!
What is Hygge?
What exactly is hygge and how is it pronounced? Hygge (hue-gah) is a word originating from Denmark that refers to finding pleasure in life's simplicity. It emphasizes the warmth of friendship and family, creating a space for all to spend quality time within. A hygge space is somewhere with a soft, down to earth mood that nourishes the soul and allows the mind to clear. Hygge is more than just an aesthetic — It's a design philosophy that branches into other areas of your life and affects positive change.
With that, let's get into how to incorporate Hygge into your interior design style.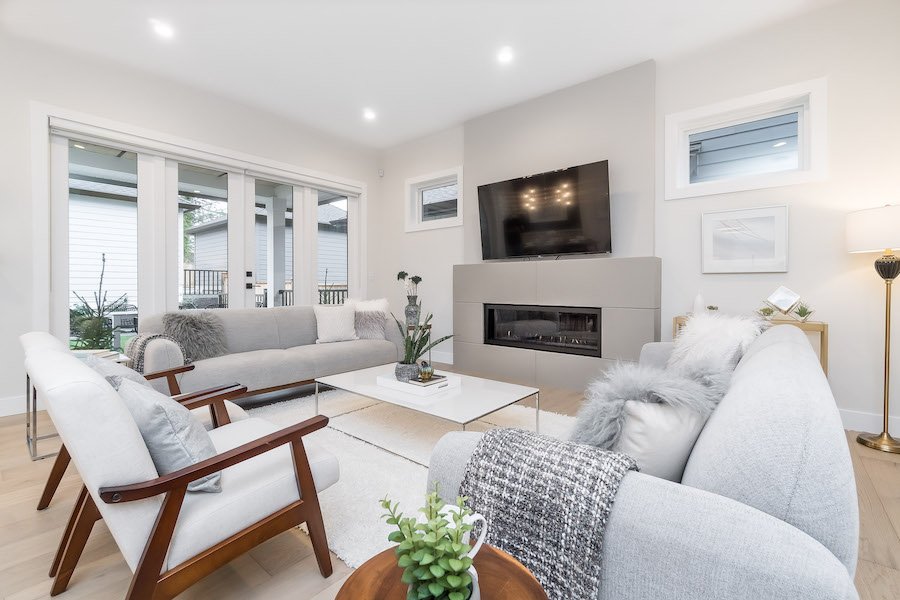 1. Colour
Neutral palettes are an essential element of hygge. Choose neutral colours to emphasize simplicity, comfort, and tidy spaces. Creams, greys, tans, and browns are versatile colours to work with when choosing furniture for a hygge-inspired space. Light neutrals especially open a space up, allow for a sense of harmony, and encourage one to keep spaces clear. Try to avoid overusing bright colours that may clash with the balance of the room. Simplicity is key!
2. Light
In Denmark, winters are cold and nights are long. As such, natural light is highly prized. Light emphasizes the tidiness and simplicity of a space and allows the mind to release stress. Throw open your curtains, lift your blinds, and remove obstructions to let natural light flow into your space as much as possible and create a fresh, radiant atmosphere.
At night, hygge spaces make use of warm, soothing light. Lamps big and small are welcome, and be sure to fit them with warm bulbs to maximize coziness. Strategically place light sources around your room to ensure brightness during dark hours.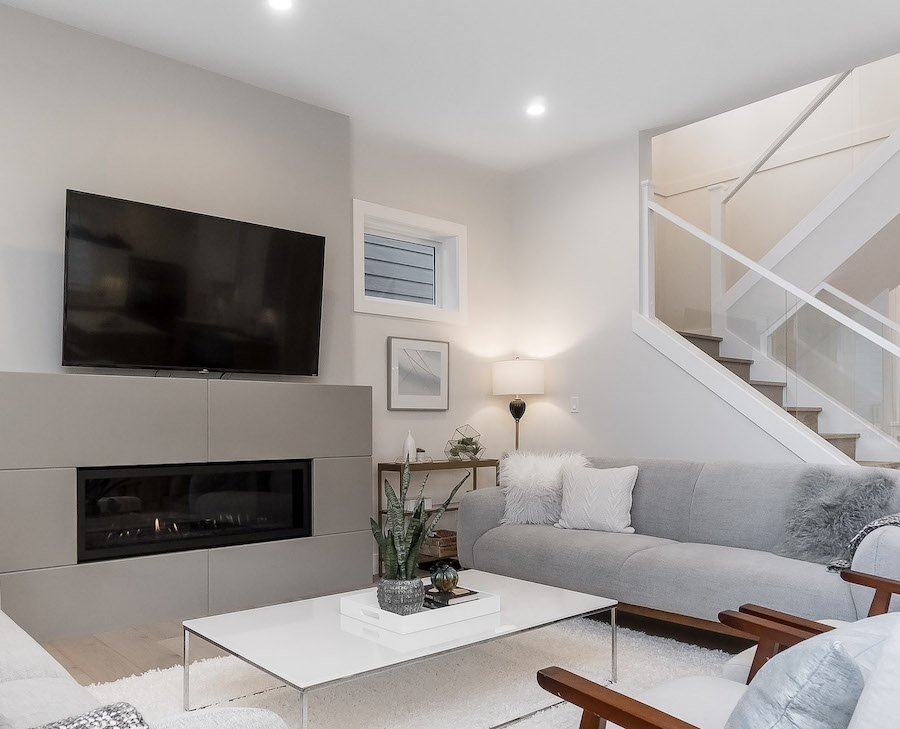 3. Get cozy
Never underestimate the importance of a cozy corner! Coziness and comfort is an important aspect of hygge decor. Carve out a comfortable nook (or, "Hyggekrug") within a room for the express purpose of relaxation and indulging in your interests or hobbies. If you're lucky enough to have a fireplace, your cozy corner would do well to be nearby.
A soft armchair or a comfy couch with soft blankets, pillows, and an end table nearby to hold your books and hot cocoa will create a luxurious interior retreat. Avid readers may enjoy creating a book nook. Practice self care by making time to relax within your cozy retreat — you've earned it!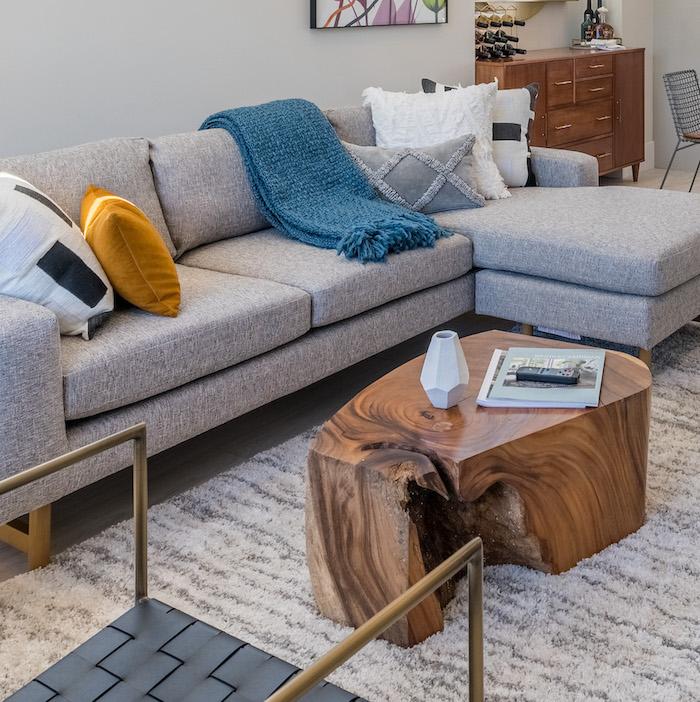 4. Texture
Tactile comfort is a key component of hygge decor, and pleasant textures are a must. Decorate with comfort in mind, incorporating pillows and fluffy rugs to maximize coziness. Cozy natural textures such as leather, lambskin, and wool create a soothing tactile experience. Be sure to include a variety of places to lounge, as family and friends will love to relax in your home.
Wood, stone, and ceramics are other great natural textures to incorporate. These materials add a serene, organic quality to any space and complement light neutral palettes beautifully.
5. Plants
Try experimenting with plants and florals to add an extra natural element. Plants naturally contribute to a room's serene, clean mood, and green colours complement any neutral colours and wood textures. You may also enjoy preserved florals such as pampas or willow to add an additional textural feature.
Succulents are a great choice thanks to their low maintenance needs. We love the simple concrete succulent planters from concretely.ca, which are made in Canada!
6. Candles
The emphasis on warmth and comfort in hygge design makes the soft glow of a scented candle the ultimate hygge must-have. They add a natural, inviting glow that makes any evening warmer. Scented candles do wonders to create an atmosphere that can be experienced both by sight and smell. Compliment your thoughtfully constructed warm and cozy space with a scented candle or two!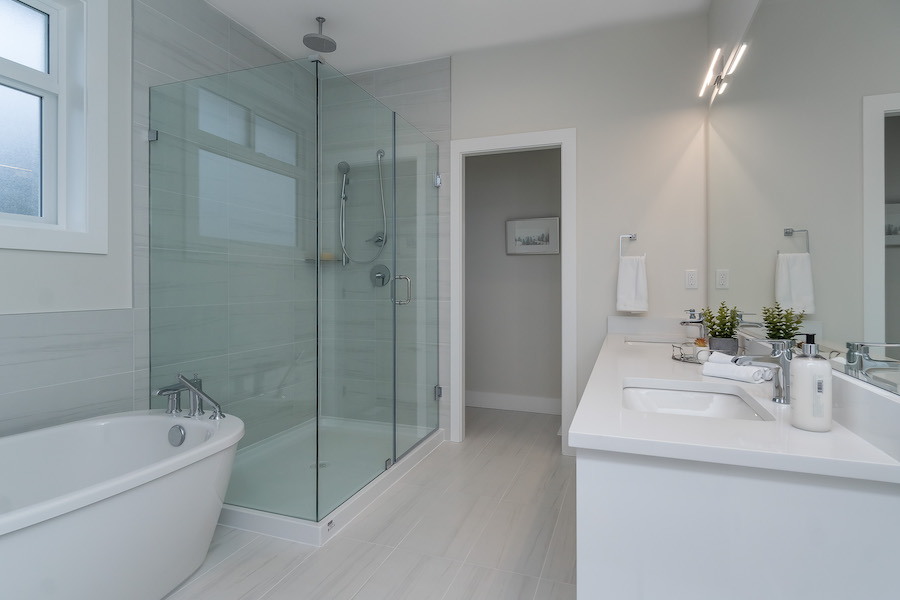 7. Bathroom retreat
Hygge is all about taking one's time and practicing mindfulness. Scandinavians are famous for their rejuvenating saunas, which makes the bathroom the perfect place to incorporate hygge design. Turn your functional bathroom into a relaxing retreat by adding luxurious fluffy towels, soft lamps and candles, plants, and wood textures. Light neutral colours are ideal for evoking a feel of tidy cleanliness and a frosted window inside your bathroom allows daylight to enter without compromising privacy.
Treat yourself to some scented bath products to nourish your skin and tantalize your senses. Add a wooden bath caddy tray to your bathtub to turn bathing into a relaxation event!
8. Family and friends
As mentioned in the first section, the importance of friends and family can't be understated when Hygge is concerned. Hospitality, whether through sharing a meal with family or simply spending time enjoying each other's company is the true essence of hygge. These activities nourish one's life and bring everyday joy. Include plenty of seats and comfortable spots for guests to relax in.