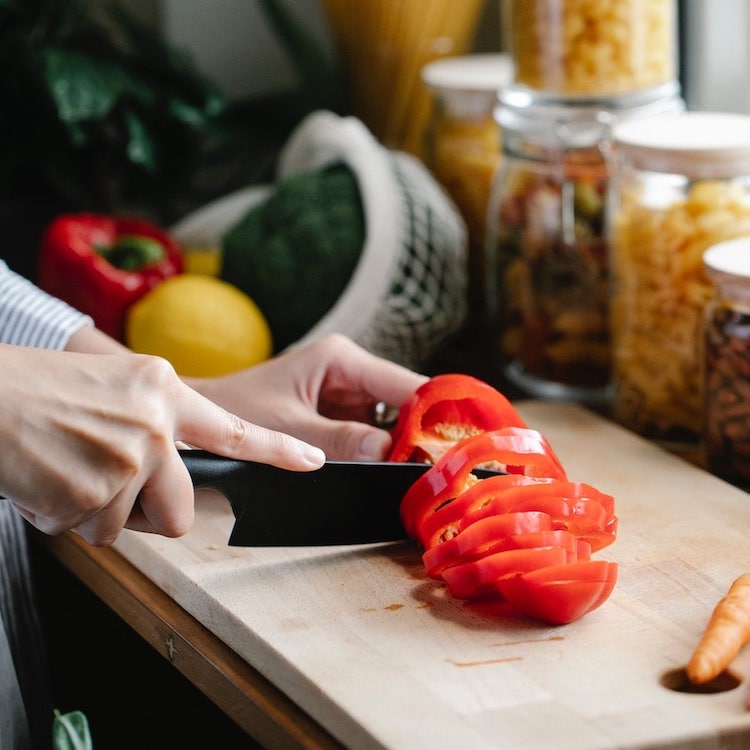 Fall is finally here! Hello warm sweaters, cozy indoor evenings, and comfort food galore. A hearty, healthy, home-cooked meal beats take out any day of the week, but not everyone has time to dedicate to a great meal every evening. That's where the infinitely versatile slow cooker comes in!
Slow cookers are great for when you know you want a deluxe meal at the end of the day, but won't have time to stand over a stove for an hour. Your slow cooker takes care of the work in the kitchen while you're at work, spending time with your family, or running errands before welcoming guests into your home. All it takes is a little organization on your part at the beginning of the day and some finishing touches at the end!
These three slow cooker recipes combine low effort with high quality for the perfect easy meal. Read on!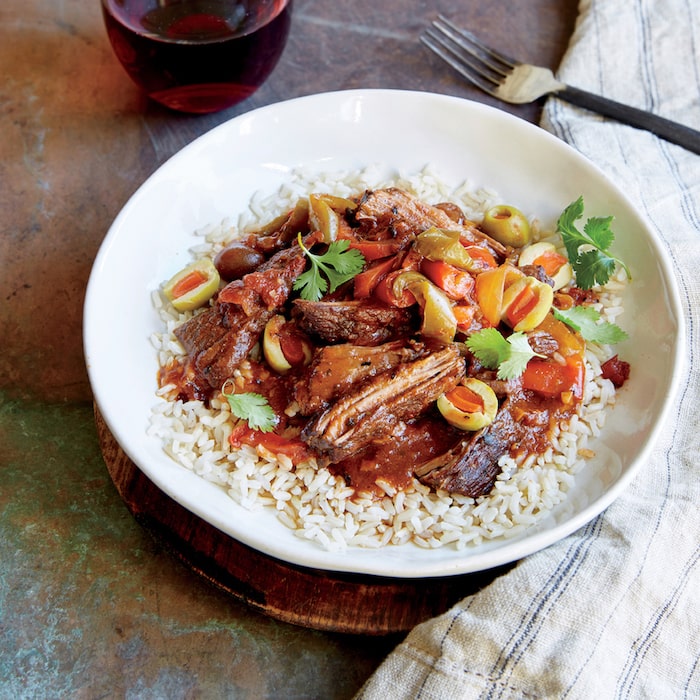 1. Ropa Vieja
This hearty Cuban dish is the perfect hot meal for fall weather. Cumin, dried oregano, and pepper add a welcome zest on chilly days while slow cooking your steak ensures the meat will be perfectly tender and succulent. Hands-on time for this recipe is just 15 mins, and total time is 8.5 hours. Serves 6.
Ropa Vieja ingredients:
Cooking spray
1 tbsp olive oil
1 ½ pounds flank steak, trimmed
¾ teaspoon kosher salt, divided
½ teaspoon freshly ground black pepper, divided
1 cup thinly sliced white onion
1 cup thinly sliced red bell pepper
1 cup thinly sliced green bell pepper
4 garlic cloves, minced
⅓ cup golden raisins
1 cup unsalted beef stock
3 tbsp unsalted tomato paste
1 tsp ground cumin
½ teaspoon dried oregano
1 (14.5 oz) can unsalted fire-roasted diced tomatoes
⅓ cup pimiento-stuffed olives, halved
3 tbsp chopped fresh cilantro
3 cups hot cooked rice
Directions:
1. Coat a 6-quart slow cooker with cooking spray.
2. Heat 2 teaspoons of oil in a large nonstick skillet over medium-high heat. Cut steak into quarters. Sprinkle steak evenly with 1/4 teaspoon salt and 1/4 teaspoon black pepper.
3. Add steak to pan. Cook for 4 minutes on each side or until browned. Transfer steak to slow cooker.
4. Add remaining 1 teaspoon oil, onion, bell peppers, and garlic to the pan. Cook 3 minutes or until slightly softened, stirring occasionally. Stir in raisins, then transfer onion mixture to slow cooker.
5. Combine stock, tomato paste, cumin, oregano, tomatoes, remaining 1/2 teaspoon salt, and remaining 1/4 teaspoon black pepper in a medium bowl. Pour tomato mixture over steak and vegetables in your slow cooker. Cover and cook on low for 8 hours and 15 minutes or until the steak is very tender.
6. Remove steak from cooker; shred using 2 forks. Stir steak, olives, and cilantro into sauce. Serve steak mixture over rice.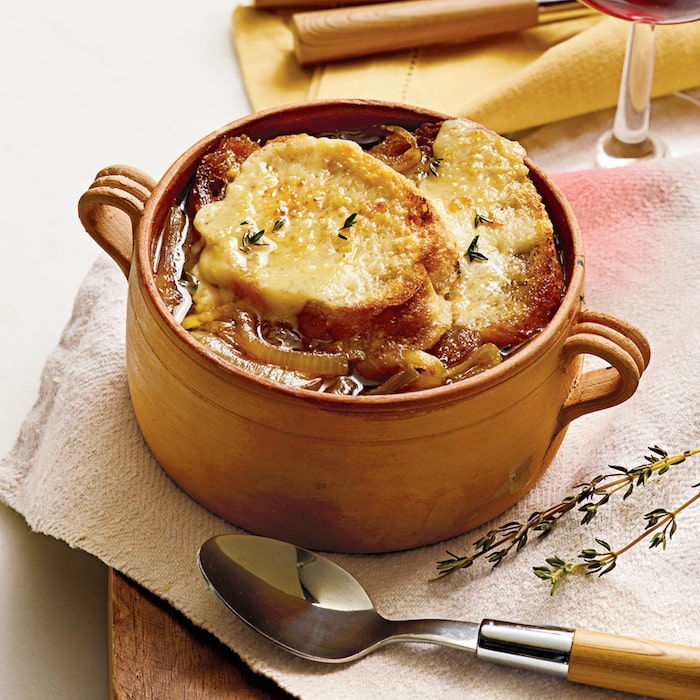 2. French Onion Soup
Not only is this French Onion Soup recipe melt-in-your-mouth perfection, it also eliminates the stirring step of caramelizing onions, making it incredibly easy and time saving! Tip: If you plan to freeze your leftovers, do so in a ziplock bag placed inside a bowl. This will give it the right shape to fit into a saucepan for reheating. Hands-on time for this recipe is 30 minutes, and total time is 9 hours. Serves a whopping 12!
French Onion Soup Ingredients:
¼ cup unsalted butter
6 thyme sprigs
1 bay leaf
5 pounds large sweet onions, sliced (about 16 cups)
1 tbsp sugar
6 cups unsalted beef stock
2 tbsp red wine vinegar
1 ½ tsp kosher salt
1 tsp black pepper
24 slices whole-grain French baguette
5 ounces Greyere cheese, shredded (about 1 ¼ cups)
Directions:
1. Place butter, thyme, and bay leaf in the bottom of a 6-quart slow cooker. Add onions and sprinkle with sugar. Cover and cook on high for 8 hours.
2. Remove and discard thyme and bay leaf. Add stock, vinegar, salt, and pepper to your slow cooker. Cook, covered, on high for 30 minutes.
3. Preheat your broiler on high.
4. Arrange baguette slices in a single layer on 2 baking sheets and broil for 30 seconds on each side or until toasted. Place 1 cup soup in each of 12 (8-ounce) ramekins or ovenproof bowls, or follow freezing instructions. Top each serving with 2 bread slices and about 2 tablespoons cheese. Place 6 ramekins on a jelly-roll pan; broil 2 minutes or until cheese melts and begins to brown. Repeat the procedure with remaining 6 ramekins, bread slices, and cheese.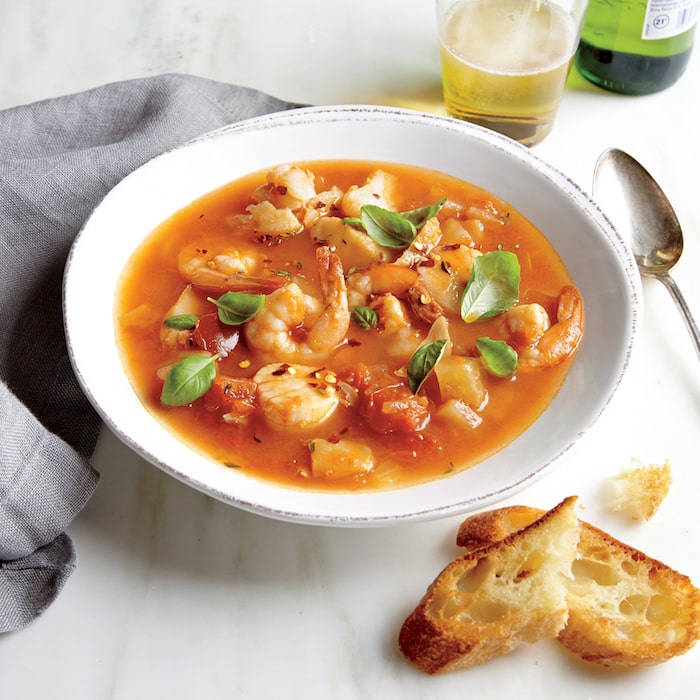 3. Cioppino
Simmering this rich stew in the slow cooker creates maximum flavour concentration and allows every herb to become fragrant. And take a look at that gorgeous red colour! This Cioppino is definitely a special treat for seafood lovers. Hands-on time for this recipe is 20 minutes and total time is 7 hours and 45 minutes. Serves 4.
Cioppino ingredients:
2 tbsp extra-virgin olive oil
1 ½ cups chopped onion
1 ½ cups chopped fennel bulb
10 garlic cloves, sliced
1 cup dry white wine
2 tsp tomato paste
½ cup water
2 tbsp chopped fresh oregano
2 tbsp chopped fresh thyme
3.4 tsp crushed red pepper
½ tsp kosher salt
½ pound chopped fresh tomatoes
2 (2-inch) lemon rind strips
2 bay leaves
1 (28 oz) can chopped tomatoes
¾ pound cod, cut into 2-inch pieces
½ pound sea scallops
½ pound peeled and deveined medium shrimp
1 tbsp fresh lemon juice
¼ cup fresh basil leaves
Directions:
1. Heat a large skillet over medium-high heat. Add oil and swirl to coat. Add onion, fennel, and garlic to the pan, cook 3 minutes or until soft. Add wine and tomato paste while stirring well and bring to a boil. Cook 2 minutes, stirring occasionally.
2. Pour onion mixture into your 6-quart slow cooker. Add ½ cup water, oregano, thyme, red pepper, salt, fresh and tinned tomatoes. Cover and cook on low for 7 hours.
3. Uncover. Remove and discard the lemon rind and bay leaves. Sir in cod, scallops, shrimp, and lemon juice. Cover and cook on low for 13-15 minutes, or until fish flakes easily when tested with a fork. Garnish with fresh basil.