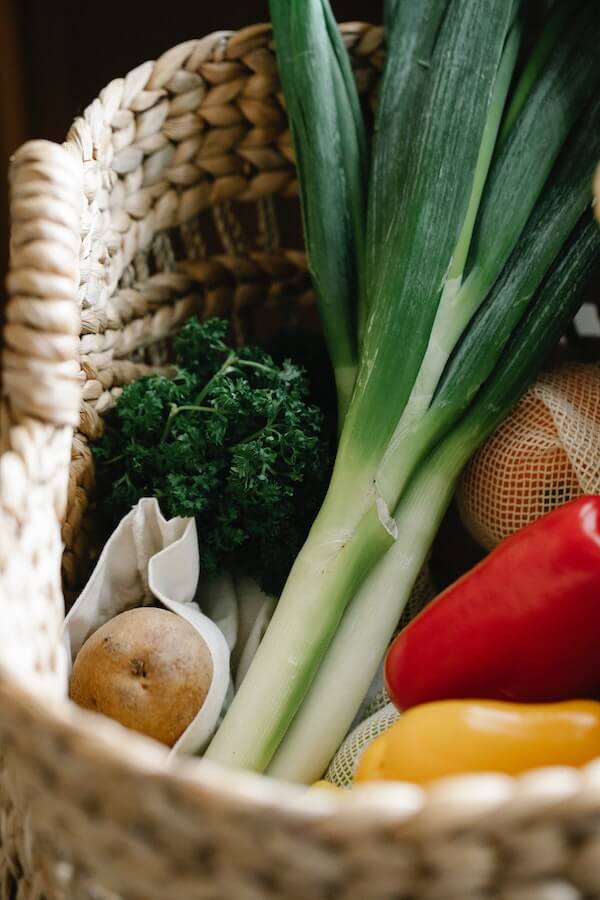 Who says soup is only for winter?
These light spring soup recipes use seasonal spring vegetables and are filling and healthy. From a twist on a popular soup recipe with Tomato and Red Pepper Soup to the tried and true Leek and Parsnip soup, here are three recipes you need to try this spring.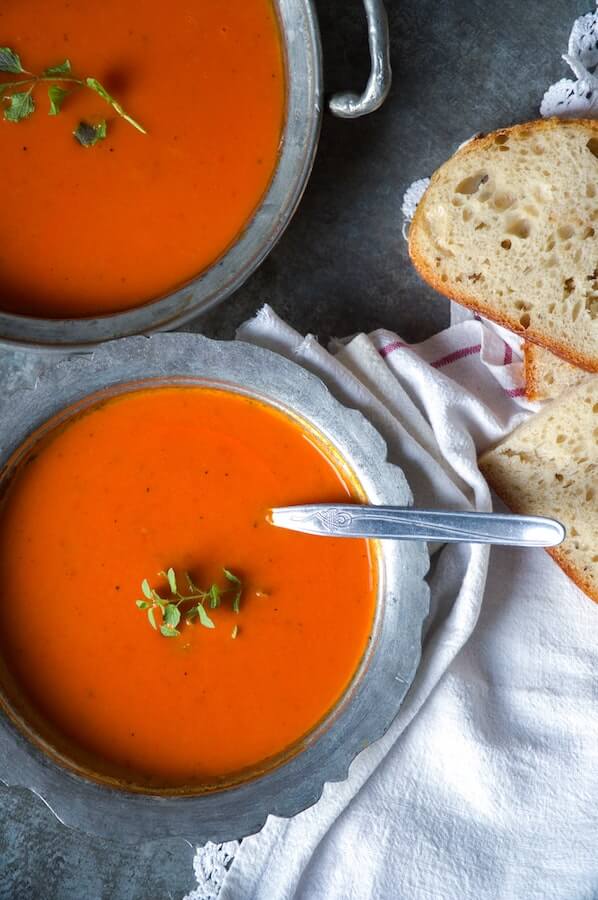 1. Tomato and Red Pepper Soup
This quick and easy twist on a classic is simple and takes just 15 minutes to prepare with a food processor. The addition of red pepper adds an extra dimension of flavour to this dependable soup recipe. Serves 4.
Tomato and Red Pepper Soup Ingredients:
1 can tomatoes, whole
1 jar roasted red peppers
¼ cup half-and-half cream
1 ½ teaspoons salt
1 teaspoon sugar
½ teaspoon ground black pepper
2 garlic cloves
Directions: 
1. Drain your jar of red peppers.
2. Add all your ingredients to your food processor along with ¼ cup water. Mix on low and gradually increase speed as the soup thins, scraping the sides as needed.
3. Transfer to a saucepan and cook over medium heat until hot (about 9 minutes), stirring often.
4. Serve.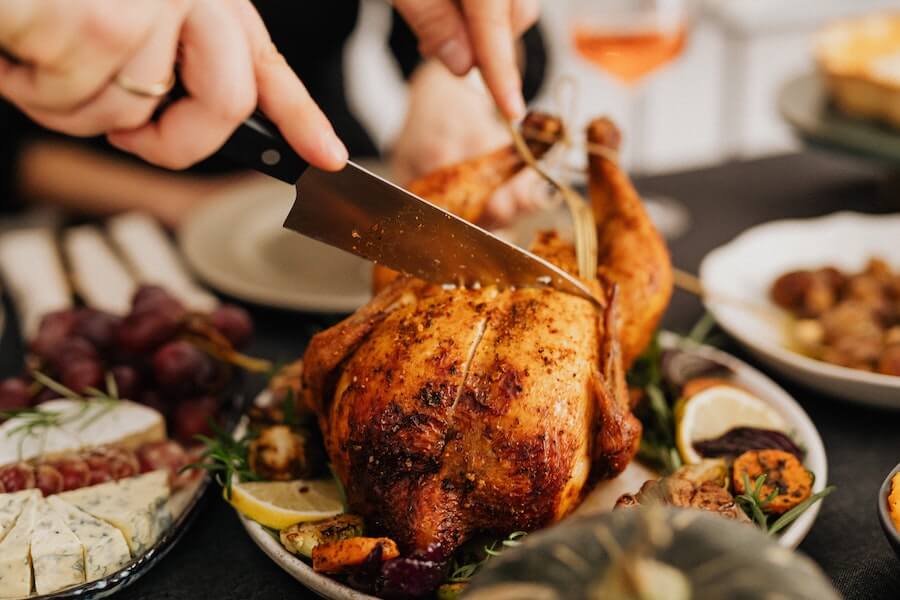 2. Greek Lemon Rotisserie Chicken Soup
This zesty soup is light on calories, has an irresistible silky texture, and takes only 20 minutes to make. Its light flavour and fragrant aroma makes it perfect for spring! Serves 6.
Greek Lemon Chicken Soup Ingredients:
1 tablespoon olive oil
¾ cup cubed carrot
½ cup chopped yellow onion
2 teaspoons minced fresh garlic
¾ teaspoon crushed red pepper
6 cups chicken stock
½ cup uncooked whole-wheat orzo
3 large eggs
¼ cup fresh lemon juice
3 cups shredded rotisserie chicken
3 cups chopped baby spinach
1 ¼ teaspoons salt
½ teaspoon black pepper
3 tablespoons chopped fresh dill
Directions: 
1. Heat oil in a Dutch oven over medium-high. Add carrot and onion. Cook, stirring often until vegetables are softened (3-4 minutes). Add garlic and crushed pepper, sir constantly  until fragrant.
2. Add stock. Increase heat to high and bring stock to a boil. Add orzo and cook until al dente (6 minutes), keeping pot uncovered.
3. Meanwhile, whisk eggs and lemon juice in a medium bowl until frothy. 
4. Once orzo is cooked, remove 1 cup of stock from your Dutch oven. Gradually add stock to egg-lemon juice mixture, whisking constantly. Add mixture to Dutch oven and stir. 
5. Reduce heat to medium-low. Stir in chicken, spinach, salt, and pepper. Stir until spinach wilts (1 minute). 
6. Divide into bowls and top with dill. Serve.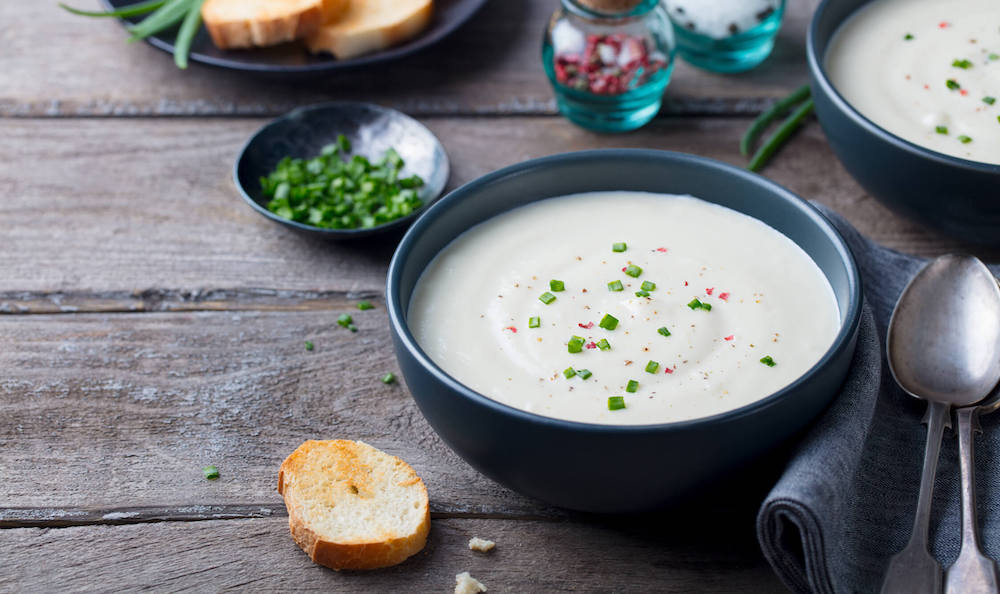 3.Leek and Parsnip Soup
This soup is creamy and delicious. Though it takes about 50 minutes to cook (roughly 15 mins of hands on time), it's definitely worth the effort. Serves 4.
Leek and Parsnip Soup Ingredients:
2 tablespoons unsalted butter
3 leeks, trimmed, halved lengthwise, cut crosswise into 1/2-inch-thick slices
5 medium parsnips (about 1 lb.), thinly sliced
Salt and pepper
4 ½ cups low-sodium chicken broth
½ cup heavy cream
1 tablespoon snipped chives
Directions:
1. Melt butter in a large heavy saucepan over medium heat. Add leeks, parsnips, 1/2 tsp. salt and 1/4 tsp. pepper. Cook, stirring often, until softened but not browned (10 minutes). 
2. Pour in 4 cups broth, increase heat to high and bring to a full boil. Reduce heat to medium-low and cook, partially covered, stirring occasionally, until vegetables are very soft, about 30 minutes.
3. Let cool slightly. Working in batches, puree soup in a blender. 
4. Return soup to saucepan and stir in cream. Warm over low heat and season well with salt and pepper. Thin with remaining broth if the soup is too thick. 
5. Ladle into bowls and top with a pinch of chives. Serve.