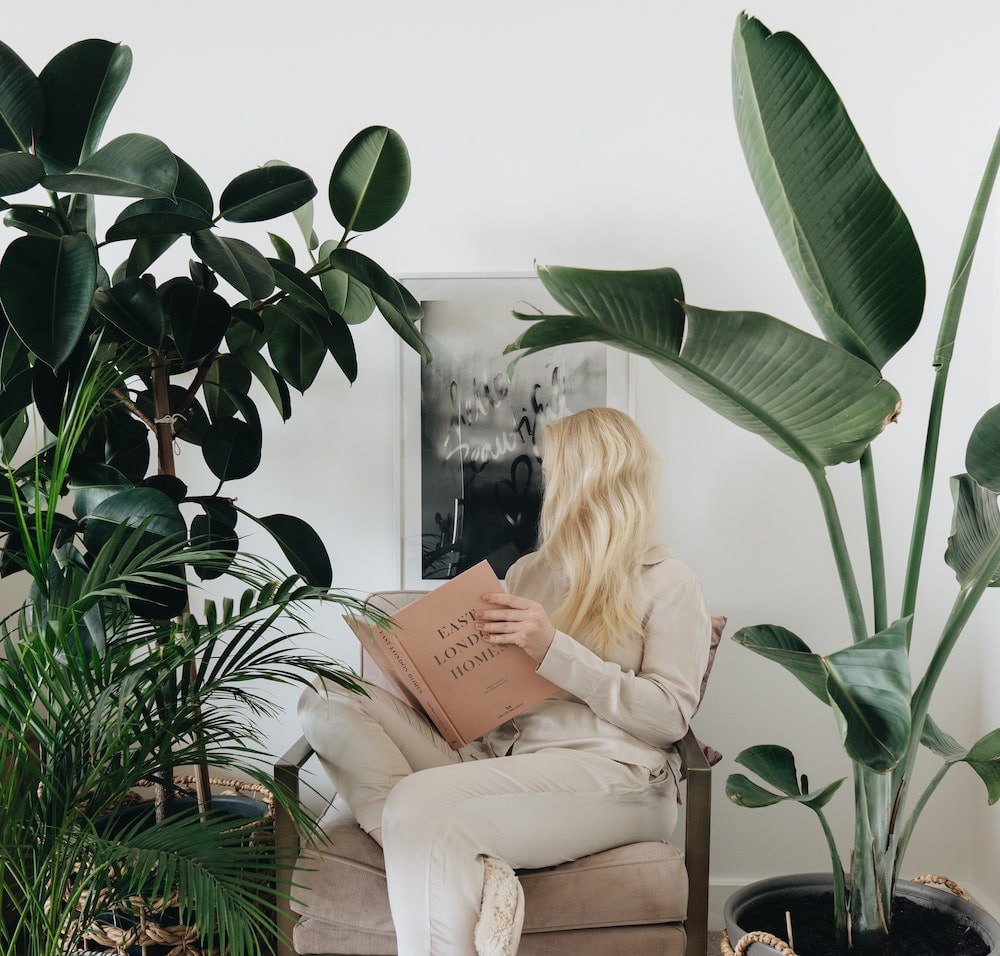 With a new season on the horizon, now is the perfect time to spruce up your interior spaces with the colours, textures, and elements of spring. For those familiar with the interior design world, you may have heard of a design style that's been gaining popularity in 2023: biophilic design.
Biophilic design is a design philosophy prioritizing well-being and connnection with nature by incorporating the textures, colours, and elements inspired by the natural world to create an oasis within your home. This is an approach to design that can have mental and physical benefits akin to the benefits of spending time in nature. Here are some tips and examples of how to use biophilic design in your interior design projects.
1. Use Natural Materials
One of the most visually appealing ways to incorporate biophilic design into your space is to use natural materials like wood, stone, rattan, wicker, jute, bamboo, and cork. Materials with visible grain patterns like marble and wood are particularly effective in adding visual texture. Pieces like raw-edge wood coffee tables and marble buffets add a natural yet refined feel to a space. As an added bonus, natural materials can help regulate temperatures and humidity levels in your home.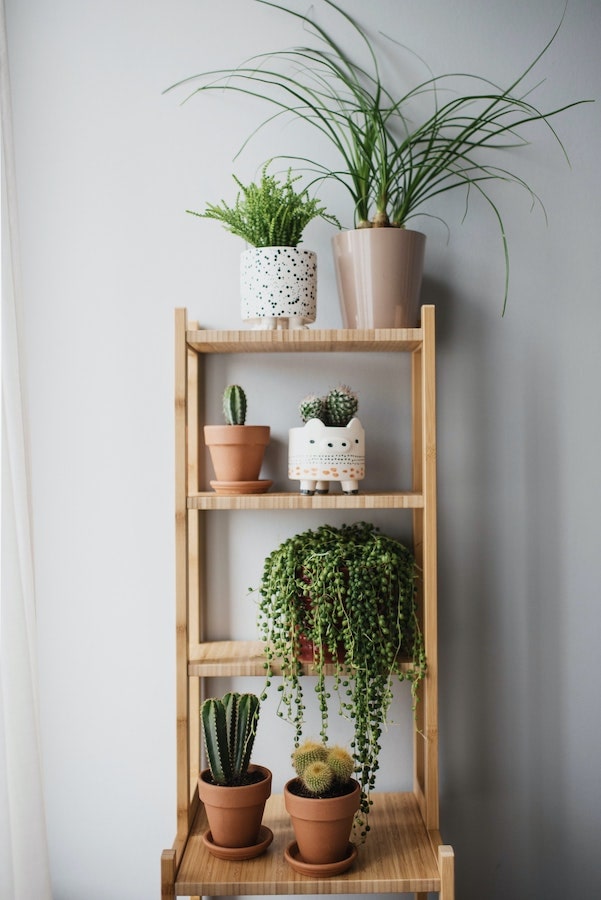 2. Bring in Plants
Indoor plants are perhaps the first thing you think of when you hear "biophilic design" and they deserve the spotlight! Not only do they offer a visual connection with nature and literally liven up any space, they also keep your indoor air clean and pure. Plants like English ivy, bamboo palms, and spider plants are particularly effective at cleaning air. If caring for a living plant is too much commitment or if your space doesn't allow much natural light, get creative with dried stems like pampas grass.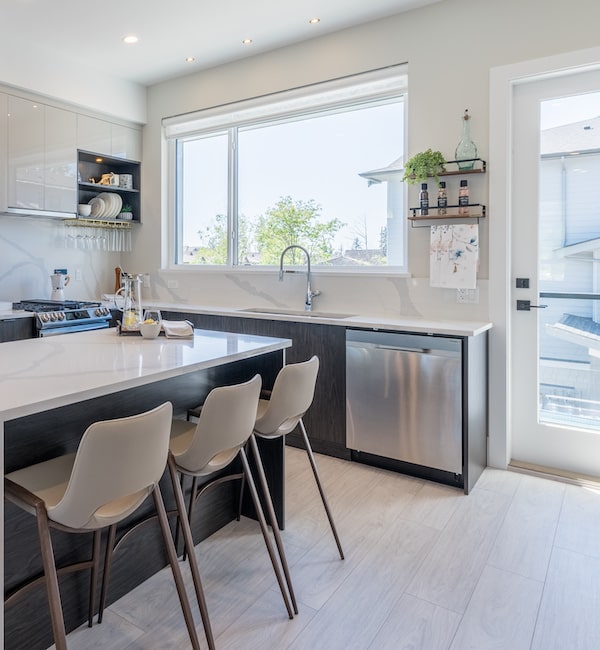 3. Incorporate Natural Light
On the other hand, if your space is one that does receive natural light, make the most of it! Natural light helps regulate our circadian rhythms which is beneficial for sleep and stress management. Consider ways you can maximize your use of natural light, whether by installing translucent curtains that welcome sunlight while maintaining privacy, or constructing a sun nook near your window.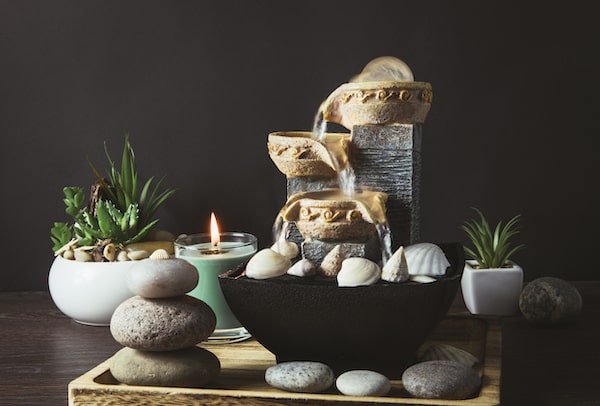 4. Add Water Features
Water features are another way to incorporate biophilic design into your interior spaces. The gentle trickle of water indoors provides a calming, soothing effect that instantly reminds us of the natural world. A small tabletop fountain is a unique and simple way to incorporate this underutilized element into your interior design.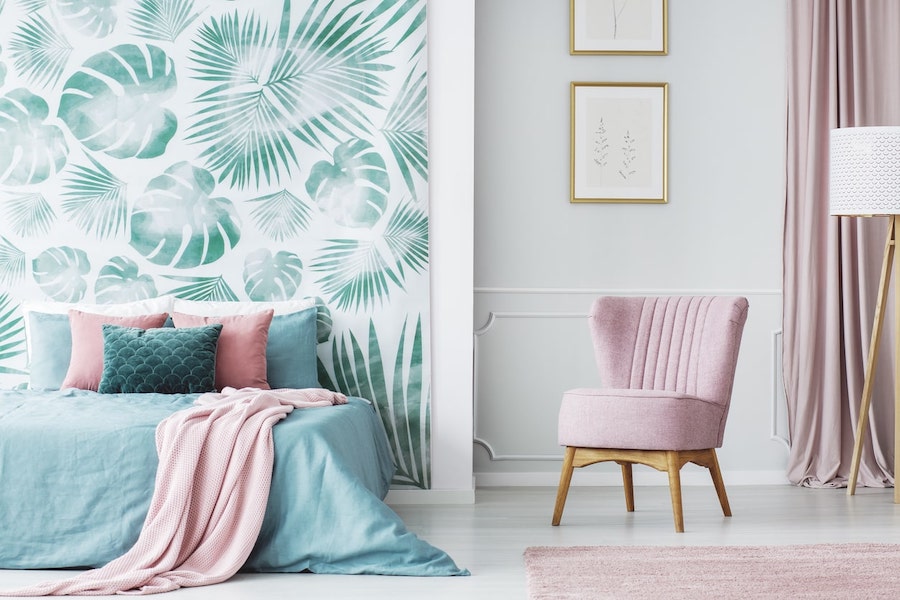 5. Use Patterns
One interior design element that's seen a great resurgence in 2023 is patterns. Incorporating patterns inspired by nature, like throw pillows, rugs, blankets, and upholstery is a simple way to add biophilic flair to your space. Or, go bold with a nature-patterned wallpaper to emphasize your space.
Get creative with biophilic design and don't be afraid to incorporate lively colours and unique features! In 2023, interior design is trending away from all white rooms towards vibrant spaces that express personality. Follow our Instagram for more interior design tips and stay up to date with our projects!